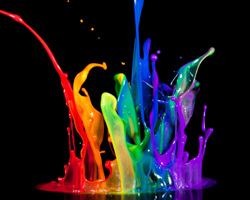 We are leading manufacturers of Water Based Inks, Solvent based Inks, Varnishes & binders for coating industry. We have been serving the industry tenaciously for over a decade in the Ink Segment.
Our group is in paper line since last 30 years and having packaging experience since last 15 years. We have our own additive plant for captive consumption of binder for our packaging unit and Angle Board. Extra capacity, we are marketing with the brand name CARBOVIN-CPC. We are also engaged in manufacturing of preservative paper at our coating unit and marketing with the brand name "GRAPAGE". We have two units of Corrugated boxes where were we are manufacturing Export Corrugated Boxes used for grapes export.
Mission
MEKAB will be the most preferred ink with set standards which the competitors will seek to match. MEKAB will achieve this through high class service & efficiency in operations.
Vision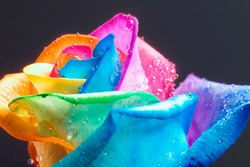 We will work together to define and understand every process performed by the organization and continuously strive to improve the quality at different stages of production and supply. Our aim is to grow by providing standard and superior chemical products and support services that are always a step ahead, eco-friendly and loved by our customers.
We will give our customers every reason to rely on us and will achieve our vision by developing win-win partnerships with our clients and open communications with our all stake holders including associates, customers and suppliers. Creating customer delight.
Technical Support
MEKAB is backed up with a strong technical support from the leading chemist from the field to ensure the best product development.